Our portfolio.
Maybe our best days are in front of us, but we've got some pretty good times already behind us. Check out our back catalog of greatest hits to see where we're coming from.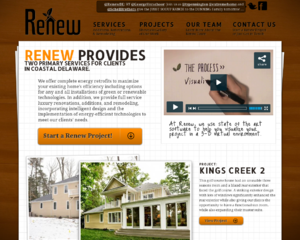 The Renew website embraces diegetic web design. We went with a topdown desktop view with a pad of graphpaper containing the content. There's an intentional element of discovery built...
Zero Energy is a green construction contractor, so they build homes that are specifically designed to be energy independent. One of their challenges is explaining what components go into...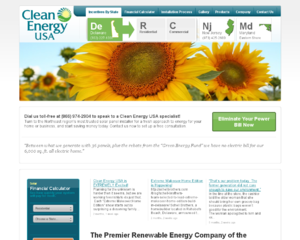 Stereotypical sunflowers aside, the Clean Energy USA website sports a chunky nav header that's fun to use, and a solar incentive calculator with cool sliders and bright graphs. Nice.
...